The Competitive Edge ACL Program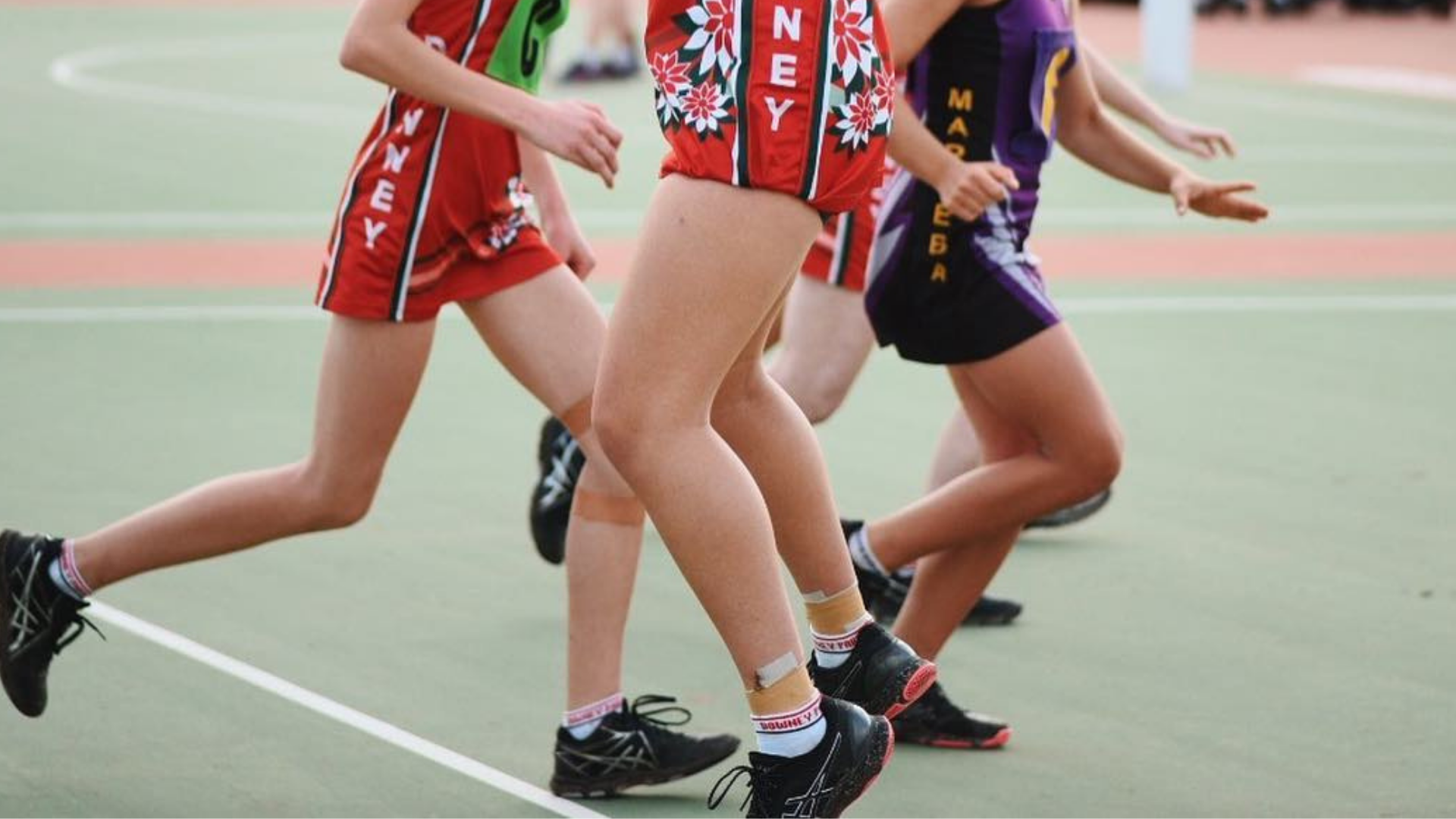 So often in life, the journey is more important than the destination, this is also true of ACL recovery.
Often families are rushed into surgery, believing they are doing the best thing for their child/teen, but they are not given the time to actually consider all the options and components of ACL recovery. This program allows you to take a pause and to breathe…it focuses not only on the outcome, but also the journey.
An ACL injury, to most teenagers who play sport and their parents, spells devastation.  Their head is spinning with so many thoughts about what the injury means to pretty much every aspect of their life.  They automatically know that many of their sporting heros/heroines who have sustained an ACL injury miss a season of sport and undergo surgery within days of the injury. It's the most talked about injury in the media.  The moment a teen hears those three letters A-C-L, they automatically think 'there's my season gone' and 'Í have to have surgery – now!'.  Missing a season is massive for teens!   For many teens, sport is their life.  It often defines who they are or it at least forms a big part of their identity.  ACL injuries most often occur in the 15-17yr age group – just when you are really starting to peak in sport, making rep teams, making the open A/1sts teams and finally going on tour.
Most teens have not experienced a significant injury before.  They most likely have never had surgery and often never been inside a hospital as a patient.  They probably have never undergone a significant rehabilitation program.  So all this is really new.
It is new for parents too. Parents often have never seen their child so down, so angry, so devastated, so anxious.  Your natural instinct is to wrap them up in your arms and make it all better. You want the very best for your child. You will often have many well-meaning friends, parents from the team and coaches giving you advice.  Perhaps you feel pulled in different directions, not knowing what is the best thing for your child. This whole process is overwhelming for the teenager and the whole family.  You are supposed to be their rock, their calm…but your head is spinning too.
Wouldn't it be great to hit pause for a moment?  To ask questions?  To do some research?  To collect your thoughts? To comfort your child? But getting your teen back to sport and happy again means surgery as soon as possible…doesn't it?  Well, no actually.
I have dissected the most current and high quality research on ACL injury and management, so that, as a family, you can make the best decision about your teen's recovery after ACL injury and ultimately give your teen the competitive edge in their ACL recovery.
PRE-HABILITATION
Patients who did a 6 week pre-habilitation program prior to ACL had much better outcomes at 12 weeks after ACL surgery compared to those that didn't (Shaarni 2013).  If 'neuromuscular control' (NMC) training was as added to the prehab program (12wk program), return to sport outcomes were much better 2 years after ACL surgery, compared to not having the NMC training (Failla 2016).  Patients who are better prepared, both psychologically and functionally, prior to ACL surgery had better outcomes after surgery (Filbay 2019).  Pre-habilitation has been consistently shown to improve function and return to sport after ACL surgery compared to having no or limited pre-habilitation (Failla 2016, Grindem 2016, Shaarni 2013).
PSYCHOLOGICAL FACTORS
Psychological factors have been shown to be highly related with NOT returning to sport after ACL surgery (Arden 2013, Podlog 2011).  Adolescents have much higher levels of pain and anxiety after ACL surgery than adults (Tripp 2003).  More than 80% of adolescents, 15 years or older, who injured their ACL, had symptoms and behaviours of post- traumatic stress disorder (Padaki 2017).  Teenagers who had knee surgery during the school term had significant impacts on their academic performance (Trenacosta 2009).  In people under 20 years, the risk of a second ACL injury is significantly higher in those with lower psychological readiness (MacPherson 2019).
RE-INJURY OF GRAFT AFTER SURGERY
One third of young people who have an ACL reconstruction have a second ACL rupture requiring a revision surgery (Webster 2016).  Twenty-seven percent of young people who had an ACL reconstruction had a third ACL injury in less than 3 years after the revision surgery (Webster 2018).  Ninety percent of people who have a second ACL injury also injure their meniscal and/or cartilage (Wright 2010).  Revision of ACL reconstruction is associated with more pain, less function and return to sport, more OA and worse quality of life (Gifstad 2012, Lind 2012, Kievit 2013).
SURGERY VS REHABILITATION
Australia has the highest rate of ACL surgery in the world, but very low rates of structured prehab prior to surgery (Rooney 2018).  Most ACL research has focussed on aspects of surgery, not whether surgery is the best treatment option.  In those studies that have compared ACL surgery to no surgery, most non-surgical groups have no treatment, not a structured rehabilitation program (Filbay 2019).  One high quality study investigated adults (18-46 yrs) with an isolated ACL injury who either had surgery, structured rehabilitation only or delayed surgery, all patients underwent a 12-week structured pre-habilitation program prior to group allocation.  The authors found there was no difference in any outcome measure, including return to sport (types and level), pain, quality of life, meniscal injury/surgery and OA, at 2 years and 5 years post ACL injury for all three groups (Frobell 2013).  Importantly, delaying surgery had no impact on outcomes. Similar findings have been shown recently in paediatric (12 years and under) patients with an isolated ACL injury (Ekas 2019).  There is no such robust research in the adolescents.
SUMMARY
In summary, the best available evidence recommends a structured 12wk pre-habilitation program incorporating neuromuscular control prior to making a decision about ACL surgery for people with an isolated ACL injury.  There is a high risk of reinjury of the ACL, particularly in adolescents who play change of direction sport. Both physical and psychological readiness for ACL surgery is critical to ensure good outcomes and to reduce the risk of reinjury. Psychological factors are particularly important for adolescent athletes.
The ACL Competitive Edge Program is based on the most up to date research and over 25yrs of clinical experience.  It aims to give adolescent athletes with an ACL injury the competitive edge when it comes to recovery after ACL injury and when returning to sport.  The ACL Competitive Edge programs gives you access not only to Australia's only Specialist Adolescent Sports and Exercise Physiotherapist, but to team of medical specialists and allied health professionals, including orthopaedic surgeons, sports physicians, sports psychologists, sports dietitians and exercise physiologists.
The ACL Competitive Edge Program is a commitment to either a 6week or 12 week intensive, structured and supervised prehabilitation program.
The aim of the 6week program is to have full range of movement, no swelling, good quadriceps control, normal walking pattern, no pain prior to undergoing ACL surgery. This program is designed to give you better outcomes at 12wks post surgery.
The 12 week program is the gold standard ACL pre-habilitation program.  It is an extension of the 6wks program and additionally includes a neuromuscular control program.  This program is designed to: 1. Assist you in making an informed decision regarding surgery or continuing with rehabilitation; and 2. give you better outcomes at 12 weeks post surgery AND better return to sport at 2 years post surgery.
It is recommended that all adolescents and children with an ACL injury consult an orthopaedic surgeon in the first few weeks after injury to assess additional injuries, particularly meniscal injury, and the impact on growth – we can assist you with this consultation.