Tim Henman – Shoulder Injury Rehabilitation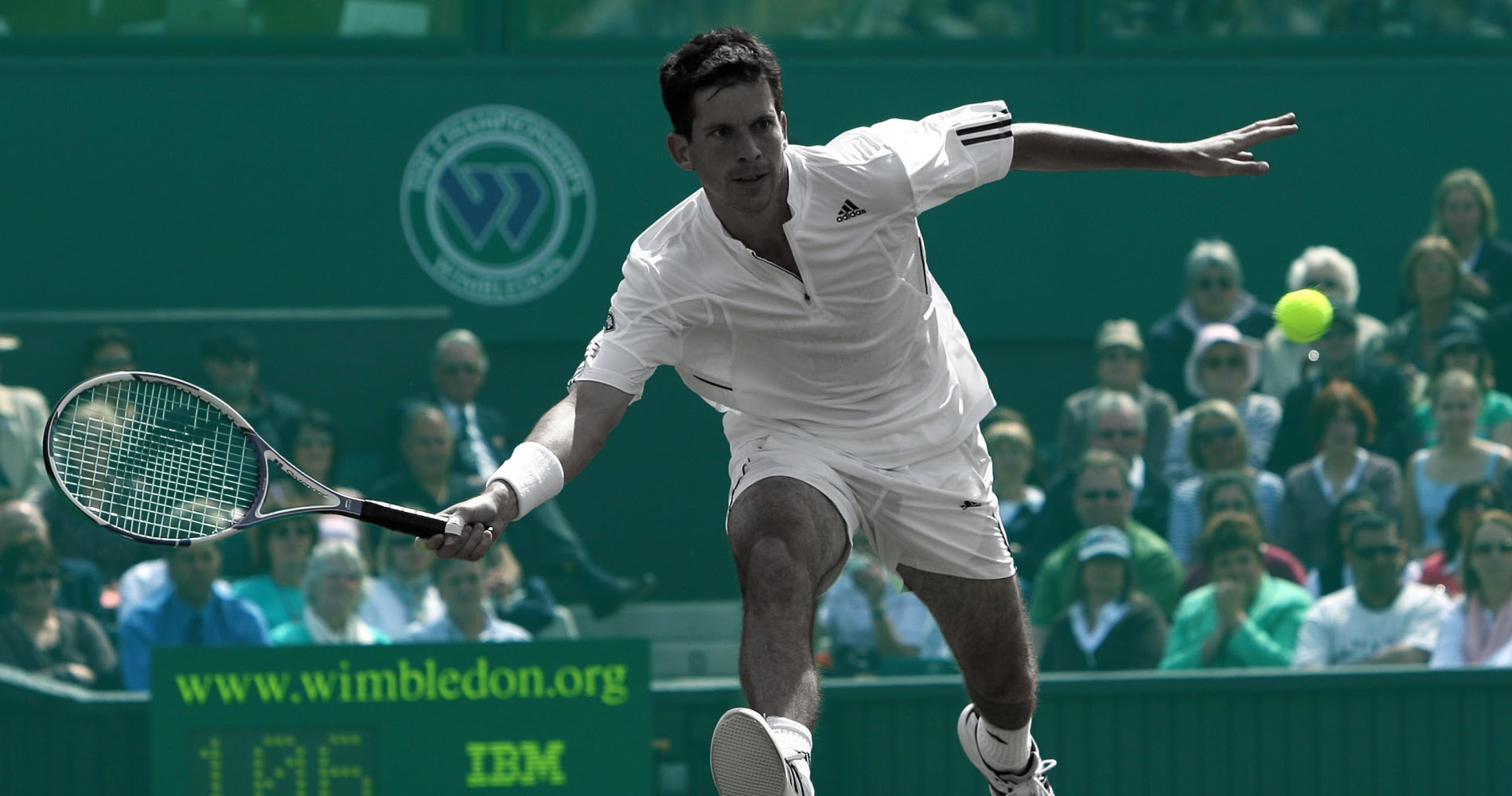 Tim Henman, British number 1 and world number 4 tennis player, sustained a significant shoulder injury in the lead up events to the US Open. He managed to get through to the Open by reducing his serving speeds, but unfortunately, he didn't last long at the US Open and retired injured. He returned to London and this is where we started working together.  The US Open was in August and the next grand slam event was the Australian Open in January. Normally there is a lengthy rest period, but Great Britain had the Davis Cup tournament in 3 short weeks against Thailand. Great Britain needed to win to avoid relegation. The nation had won the Davis Cup 10 times and had been runner-up 8 times. Being relegated was not an option. Great Britain love its tennis, and Tim was its favourite son. So much so that Tim and his shoulder was the back page of the British papers almost every day. The pressure was on.
Tim's injury would normally take a lot longer than just 2-3 weeks to recover enough before withstanding the rigours of professional tennis, but time was not on our side. We started a very intensive, structured treatment and rehabilitation program focusing on his shoulder, while also on his lower body and core. This was so he could generate as much power as possible from that region to decrease the load through his shoulder, minimising impact on his performance. Dr Loretta treated Tim for 1 hour twice a day, every day, for the 2 weeks leading up to the Davis Cup. We worked with a strength and conditioning coach, a biomechanist, and his tennis coach to get him into form. Together we looked at all the one percenters to get Tim over the line in time. Even moreso, Tim was an amazing athlete. The work he put in himself was so diligent and he had such great body awareness that fast tracked his recovery.
At the end of the 2-week period Tim entered the Davis Cup pain-free at rest, hitting forehands, backhands, volleys without pain, and best of all at his usual intensity. He was serving with far better technique and was only getting pain at 90% of his usual speed. With another week until matches started and another four days before his first match, we were confident he would be fit not just to play, but to play well. The British public were hopeful that their beloved son would prevent them from being relegated. On the 1st day of the Davis Cup, the number 2 player pulled out with an ankle injury. Tim would now need to play earlier and more often. But he continued with his rehabilitation plan and his shoulder held up, despite those extra matches. Thanks to his winnings, Great Britain defeated Thailand and avoided relegation – the British people were ecstatic.
Tim had a lot of pressure to not just perform but to perform well. The pressure of competition can be really impactful on teens while in the process of recovery, which is why the hollistic approach performed by Twelve9teen keeps a focus on mental health support while going through recovery.