Many injuries occur during school sport, particularly contact sports. It has become a requirement that there is qualified and insured sports medicine personnel at most school sporting events. To assist schools in fulfilling this requirement, twelve9teen sports physiotherapy is able to provide a team of sports physiotherapists, physiotherapists and sports trainers who are able to provide on field sports medicine coverage.Our sports trainers are generally physiotherapy or human movement students who have the additional sports trainer qualification through Sports Medicine Australia. They also receive ongoing education through twelve9teen sports physiotherapy and have mobile phone access to a specialist sports physiotherapist should they need further instruction or advice on difficult or complex injuries – this provides peace of mind to the school, parents and us.
purchase clomid 50mg Consumables for Sports Coverage
All twelve9teen sports trainers are furnished with a sports first aid kit/on-field bag for use at coverage venues. This service is supplied as part of the costing for providing sports trainers or physiotherapists to the coverage venues. Where sports first aid supplies are used extensively or on an on-going basis, twelve9teen sports physiotherapy reserves the right to charge for the provision of supplies/consumables. For those venues/sports that are high risk, such as rugby union, it is strongly suggested that the school provide their own fully stocked kit– we can help you with this as well if you need.
Minimum Sports Coverage Billing
All sports coverage is to be billed at a minimum of 4 hrs. This minimum hourly fee covers travel to the venue by the twelve9teen staff and any preparation time before the event.
Sports Coverage Notice
A minimum of two weeks notice is needed to ensure sports coverage can be provided. It is preferable that you forward your school's sporting calendar at the beginning of the school year so we can plan your sports coverage and allocate the most appropriate staff. Any changes/cancellations need to be made 1 week in advance. Changes made with less than 1 weeks notice cannot be guaranteed, and cancellations made with less then 1 weeks notice may incur the full fee.
Travel
For work done outside Metropolitan Brisbane and/or more than 30 minutes drive from our clinic, a travel fee will be added to the above rates. Workshops/lectures/sports coverage conducted in normal clinic operating hours will also incur a travel fee to compensate for lost income. The fee will be a summation of: motor vehicle expenses (85c/Km + GST) and time taken (hourly rate as above).
Injury Surveillance Data
Injury surveillance forms will be filled out at each event and a copy given to your school for your records. Detailed injury statistics and report can also be compiled at your request.
Contact us with your sports medicine coverage requirements: we need to know the date, time, venue, sport, type of personnel required and number of personnel required.
Even better, email you entire year sporting calendar and we can put together a sports coverage calendar for you, recommending the most appropriate sports medicine personnel mix and the number of personnel for each event.
Athlete Screenings
Should your school or organisation wish to access performance enhancement screenings these will be negotiated on an individual or team basis. The indicative rates for this service are based upon the rates lectures/workshops. It is possible to provide athletes with a questionnaire only based screening assessment.
Resources
twelve9teen sports physiotherapy can provide electronic versions of most resources free of charge. If necessary, hard copies can be supplied, however this will usually include a fee for printing if large volume are required.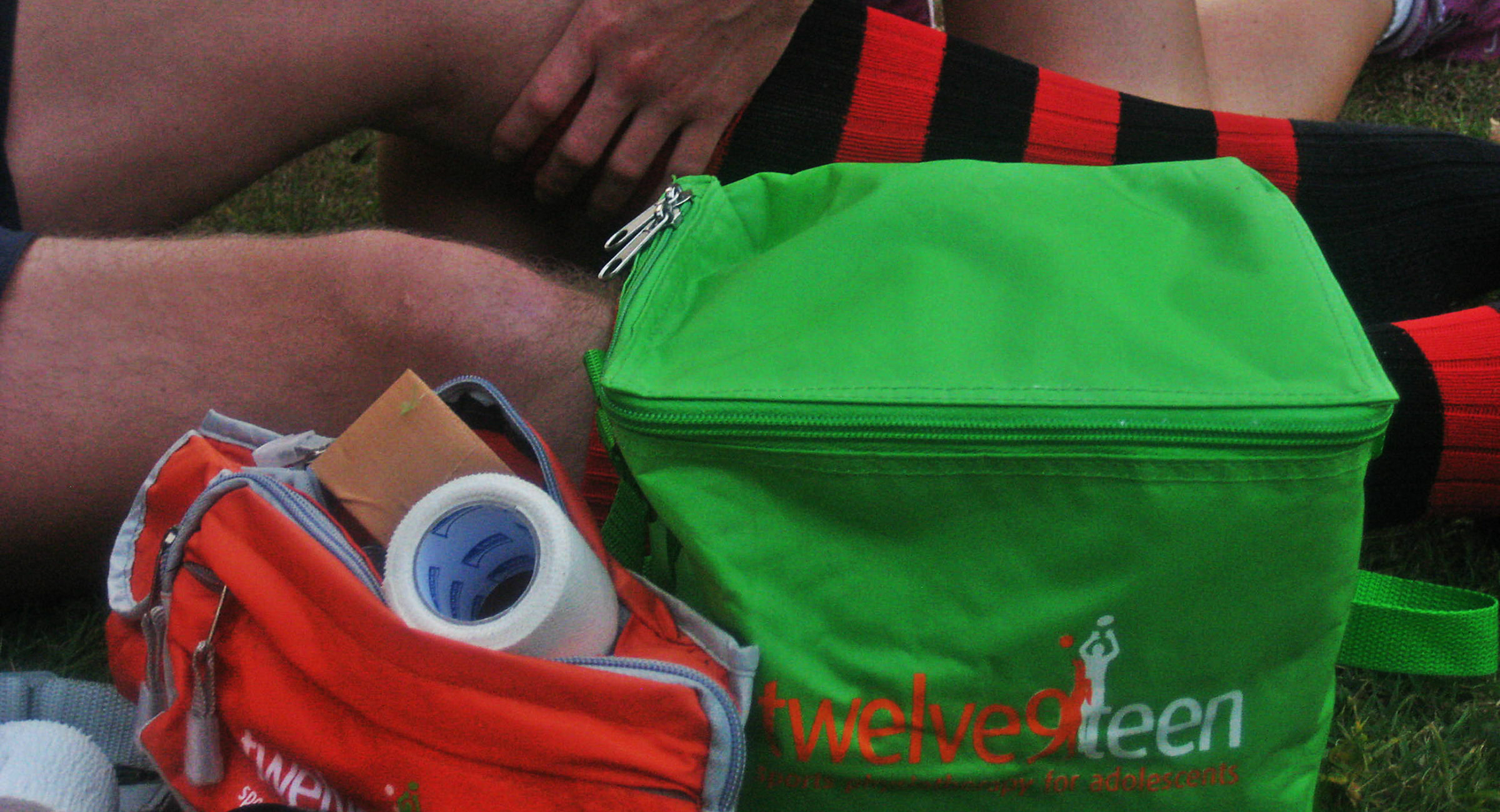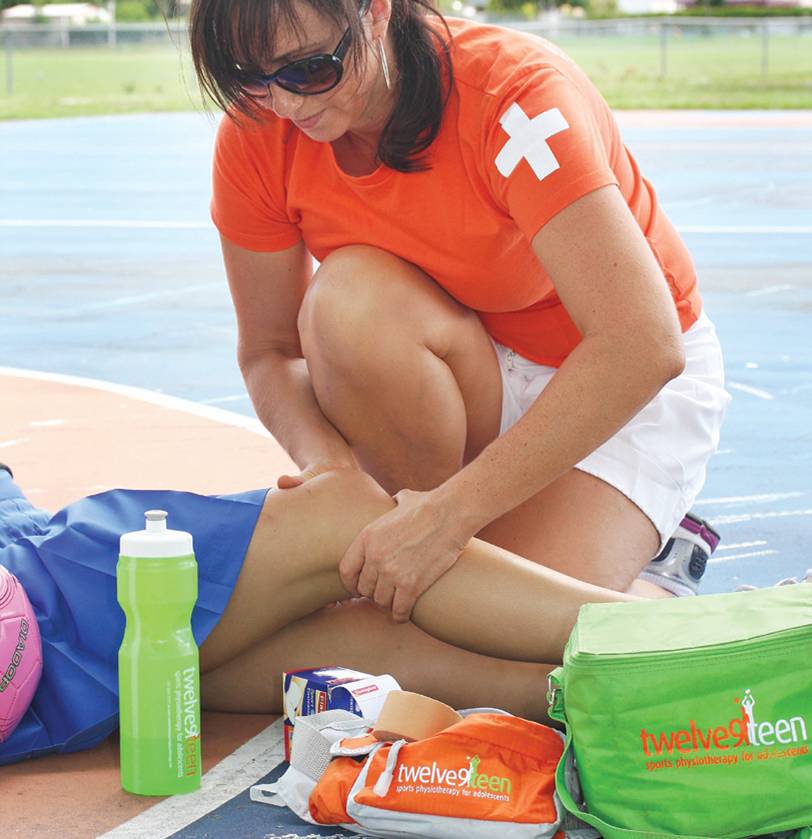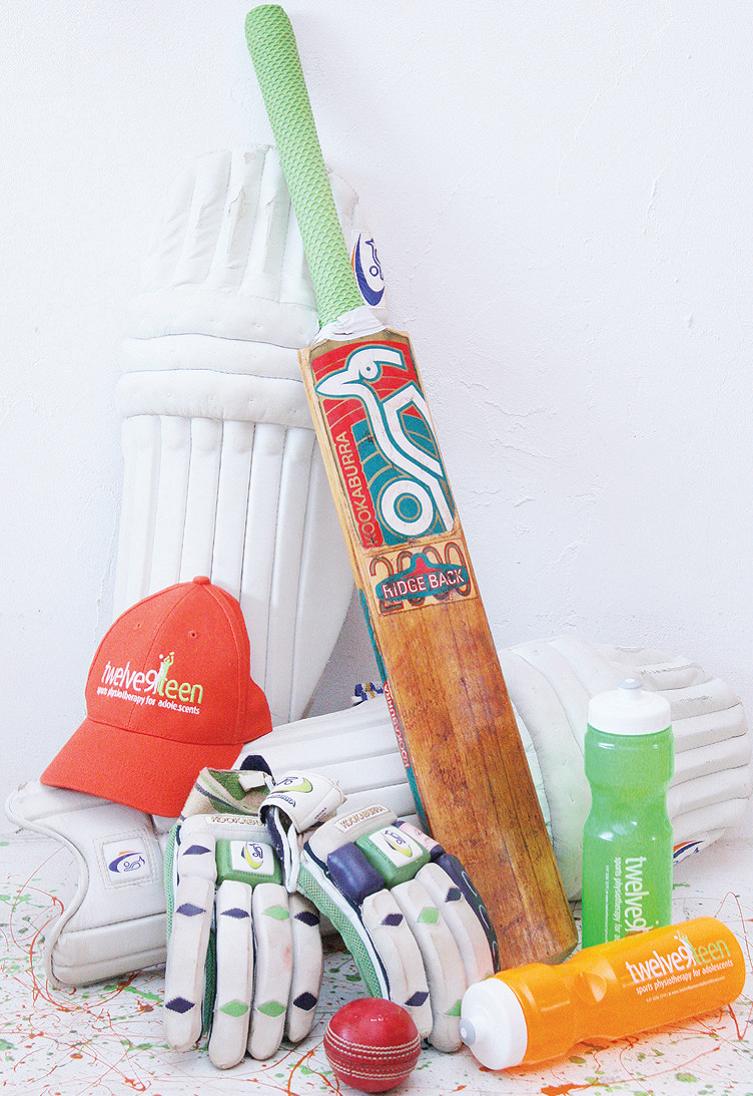 Team Coverage
A team physiotherapist or sports physiotherapists can be arranged for individual teams, such as the 1st XV rugby or Open A Netball, for the entire season, including pre-season, home and away games. The fee for team coverage will be by individual negotiation and will vary with the specific requirements for your team/s and the qualifications and experience of the physiotherapist.
Services
Physiotherapy
Sports Physiotherapy
Adolescent Sports Physiotherapy
Sports Screenings
Neuromuscular Control
Pilates Programs
Concussion Screenings
Rehabilitation
Emergency Sports Injury Clinic
On-field Sports Coverage
Talks / Workshops
All lectures to be billed as a minimum of 4 hrs, which includes travel and preparation time, unless another arrangement has been made. It is asked that as much notice as possible is given for workshops/lectures as these require substantial planning.
Contact Us
Send us an email with any questions or sports coverage requests.